Better training doesn't exist. We've assembled the best tools, resources, and industry leaders to give you the blueprint to build a successful sunless business.
Are you ready to dive in head first and become a spray tan expert?
We are ready to teach you!
We've got the spray secrets to success, and we want to share them with you. From spray technique fundamentals to the basic blocks of building a business, we've got you covered.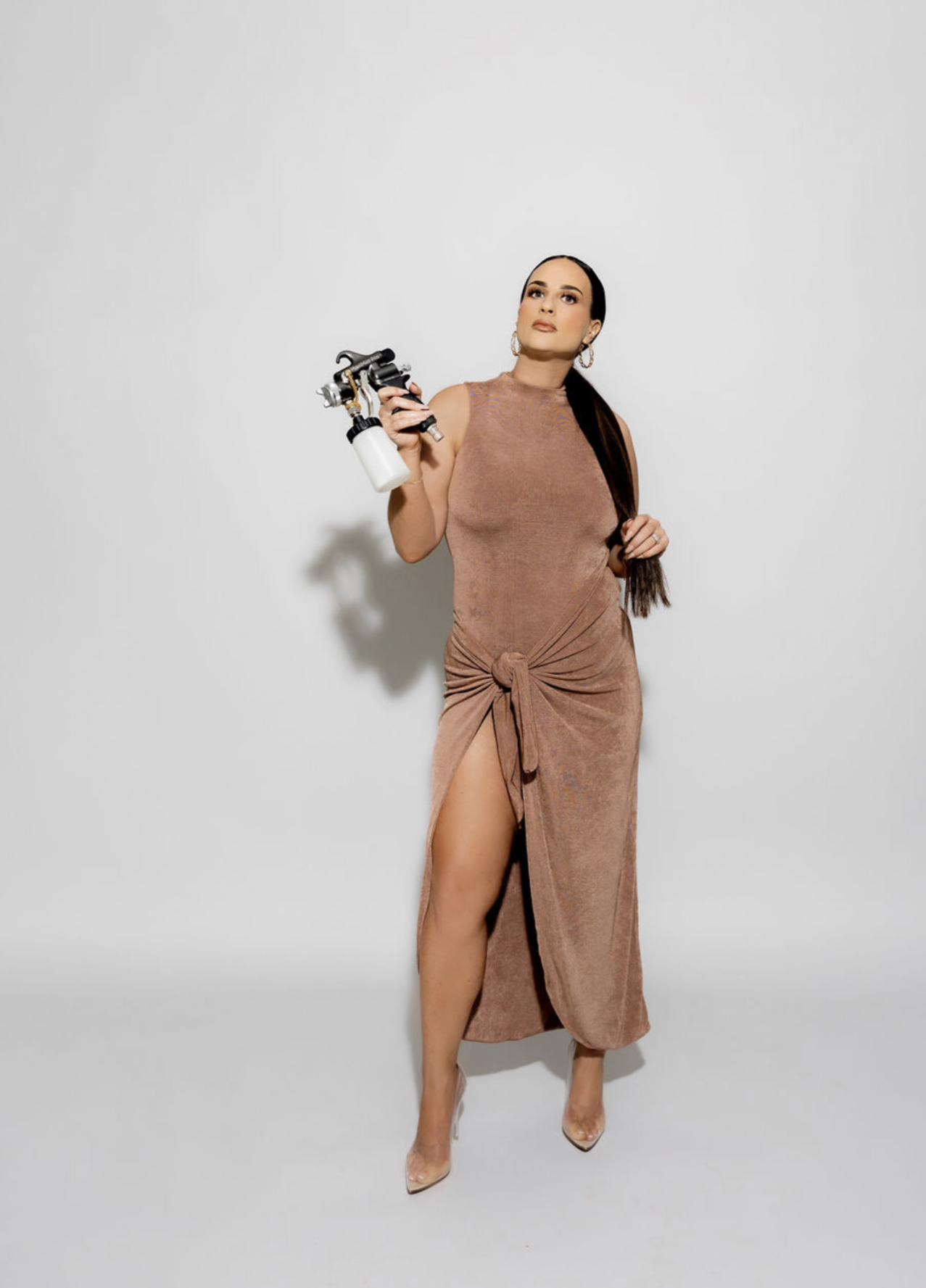 Hey Boss Babe, The Spray Biz Is Calling, Are You Ready To Glow-Up?!
We have made it easier than ever to take the first step in starting your own spray business.
Avoid common Industry mistakes and gain priceless knowledge through our Certified Spray Training Course.
Many women jump straight into business with no knowledge and end up stressed out trying to book clients. This training course is designed to equip you with everything you need to know to get started. No more wasted time; get the info you need to start booking clients immediately!
With this training course, you'll be able to:
Establish yourself as a business with the proper licenses and insurance
Receive expert advice from women who have been dominating the spray industry
Learn to scale your business with marketing techniques that expand your reach
Finesse your sunless application with spray secrets on how to perfect the whole body
Be in the know on the best spray solutions and equipment
Stay connected to the spray queen community with continued support and guidance even after your training ends
NO MORE EXCUSES, YOU CAN DO THIS
With our resources and support, you'll be able to get GLOWING with confidence. It's time to set your goals and chase your spray dreams. Get certified and quickly rise to the top of the game. Sign up for our training course today!